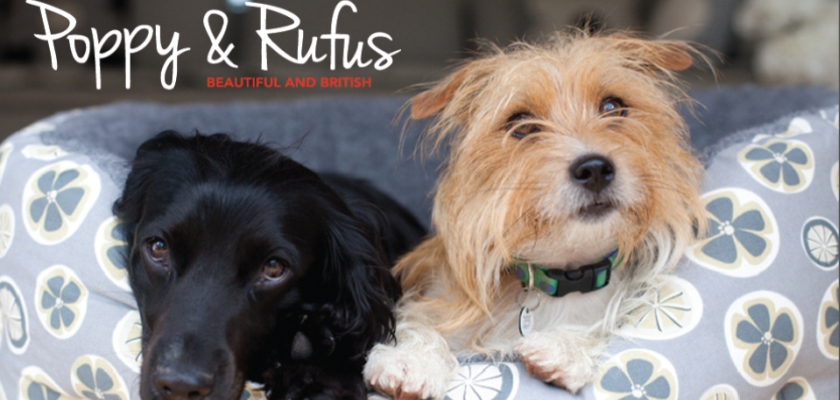 Poppy & Rufus for Stylish Dogs
Poppy & Rufus is a new British brand of contemporary, co-ordinated products for dogs and their owners. We have transformed every day, practical products through exciting, bespoke fabrics and stylish, clever designs, with everything lovingly hand-crafted here in the UK.
From gorgeous beds to beautiful bowls, clever storage to brilliant bags, the range is contemporary, co-ordinated and designed to be a joy to have and to hold!
We have established wonderful partnerships with a number of leading UK manufacturers, including Leeds Pottery in Staffordshire and Owen Barry in Somerset which has helped seal the emphasis on quality and British craftsmanship.
We want our customers to feel they are buying from real people and investing in real, individual businesses. Equally, we are working with a wonderful charity, Support Dogs UK, so that their great work can benefit from what we do too.
Contact Poppy & Rufus
Visit the Poppy & Rufus website
Connect on Facebook | Twitter
---
Share this page