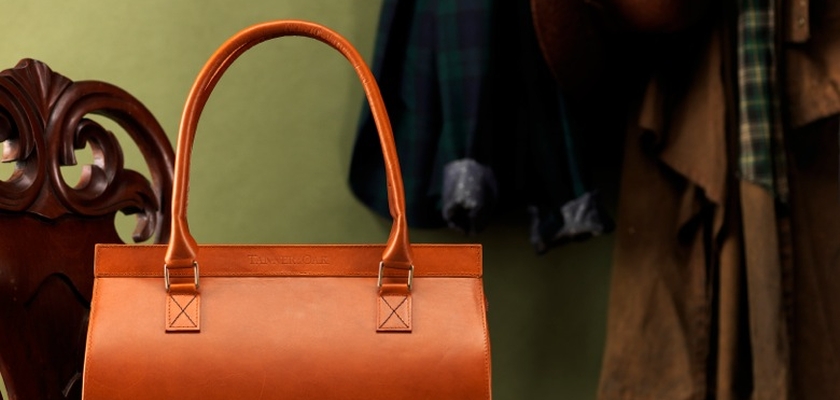 Tanner & Oak London
Tanner & Oak offer a timeless range of beautiful handbags, wallets & luxury leather accessories. Designed and manufactured in the UK. Thoroughly British products.
Tanner & Oak offer a range of high quality, luxury leather accessories which are all British designed and British made. The range of Tanner & Oak leather goods offer extraordinary quality and design with a definitive 'home-grown' background. The pieces are classic designs with a quirky modern twist making them a perfect gift for anyone who loves a well-made British product.
Tanner & Oak began life in 2012, set up by Kira Watkin. Kira designs all the pieces in Oxfordshire and draws on her experience in the fashion industry to source only the best that Britain has to offer with regards to materials and production. She wanted Tanner & Oak to represent Thoroughly British product, in design and composition.
Kira sources leather from Somerset, cloth from family run mills in Yorkshire, and trims in London. All lovingly put together in traditional British factories. The UK was once a hub of manufacturing, renowned for quality. The quality hasn't diminished but the number of people doing it has. Tanner & Oak wanted to be part of the effort to 'bring it back home' and proudly bear the 'Made in Britain' stamp.
Where to buy
Available to buy in select outlets in the Cotswolds and on the Tanner & Oak website
---
Contact Tanner & Oak
Visit the Tanner & Oak website
Connect on Facebook | Twitter
---
Share this page