Pancake Day Shrove Tuesday
Everybody loves pancakes and Pancake Day or Shrove Tuesday is the perfect day to indulge.
Celebrating Pancake Day Shrove Tuesday
Traditionally, pancakes are eaten on Shrove Tuesday (the day before Ash Wednesday), to make use of the fresh eggs and dairy.
Shrove Tuesday marks the last day before lent, when fasting begins and food from the cupboards must be used. Pancakes were a great way to use up your eggs and milk.
Lent is observed by Christians before Easter when people commit to 40 days of fasting.
Shrove Tuesday is also called Fat Tuesday or Mardi Gras, which is French for Fat Tuesday.
When is Pancake Day held?
Pancake Day (Shrove Tuesday) is celebrated every year between February 3rd and March 9th. In Britain this year, it will fall on the 1st March 2022.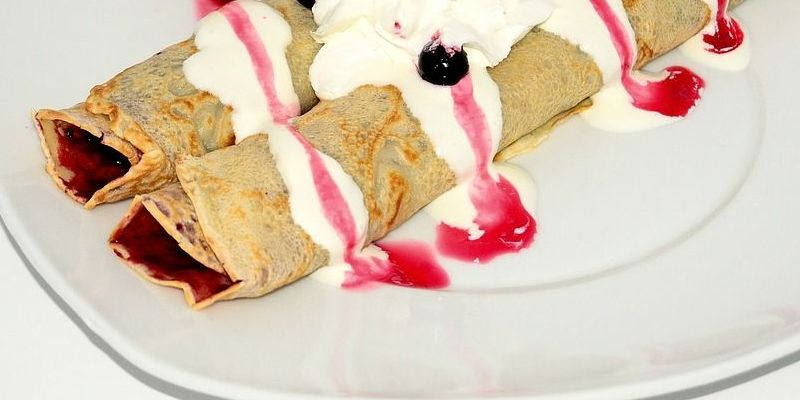 Customs and Traditions
Traditionally during Lent, Christians would give up foods such as butter, eggs, sugar and fat. Shrove Tuesday is celebrated in most English speaking Christian countries. A traditional English pancake is thin and eaten immediately. Golden syrup or lemon juice and caster sugar are the common toppings for pancakes.
The pancake has been featured in cookery books as far back as 1439. The tradition of tossing or flipping them is almost as old: "And every man and maide doe take their turne, And tosse their Pancakes up for feare they burne." (Pasquil's Palin, 1619).
Pancake Day Races
Traditionally pancake day races and local celebrations are held around the country. Pancake Races are races where participants run as fast as they can while tossing pancakes in a frying pan.
Probably the most famous pancake race takes place in the town of Olney, in Buckinghamshire. It is said that Olney has been celebrating pancake races since 1445.
Join in the fun and take part in a Pancake race near you.
Make pancakes the traditional way with lemon and sugar or choose your own flavours and toppings.
Easy Pancake Recipe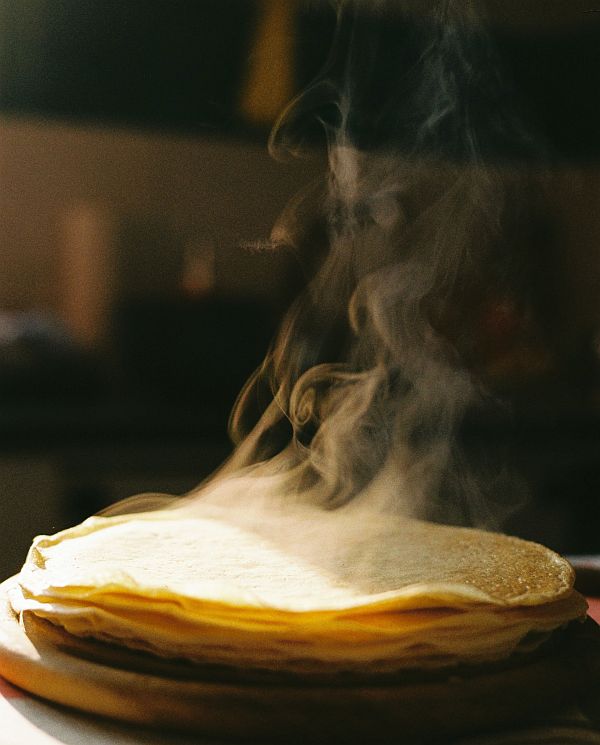 Make delicious pancakes for breakfast topped with the classic lemon and sugar topping. Alternatively, choose your favourite flavours and experiment. Try these easy pancakes from Jaime Oliver.
INGREDIENTS:
120g (4oz) plain flour
pinch salt
2 eggs
210ml (7floz) milk
90ml (3floz) water
How to prepare your pancakes
Whisk the mixture until it is smooth and leave it to stand for about 40 mins
Heat up the frying pan with a little oil or butter. Once nice and hot, pour a ladle of mixture in to pan. After about a minute, flip it over.
Toppings and Flavours
Go with traditional sugar and lemon juice, or choose your own. What's your favourite flavour?
Buy a British Made frying Pan
If you are looking for British made cookware, then you are in luck. There is a range of great cookware made in Britain. For a lovely range of iron frying pans have a look at Netherton Foundry, a family owned business located in South Shropshire. Or, a selection of premium frying pans from Samuel Groves, a leading British cook & bakeware manufacturer based in Birmingham.
Pancake Trivia
The first written pancake recipe is from the Tudor period. The recipe which includes ale and cinnamon, appeared in 1588, in an English cookbook called Good Huswifes Handmaide for the Kitchen.
No one is quite certain, however it is said, that the tradition of flipping pancakes, started in the 15th century when a woman, while rushing to get to church to confess her sins, she was seen running and making pancakes at the same time.
The oldest recorded pancake race was held in Olney, Buckinghamshire in England in 1445.
In 1995 record-breaker Dean Gould at Felixstowe Suffolk tossed the largest number of pancakes in the shortest amount of time is 349 tosses in two minutes.
Searching for British made products?
Find regionally made products by independent businesses offering a unique range of goods. Every part of the country has it's own regional speciality and traditional crafts.