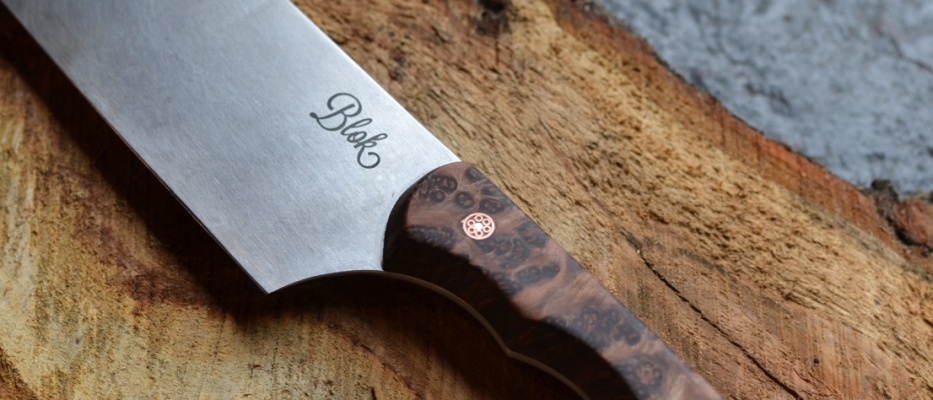 Handcrafted Blok Knives
The Blok knives collection are a handcrafted quality knives, make the perfect addition to any kitchen.
The Chef, designed as a multi purpose kitchen knife, and the Pairing knife, both have Hand crafted wooden handles and come in Stainless and Carbon Steel.
Designed for both professional & amateur chefs. For something personal, or a great gift, you can choose to customize the etching on your blade.
Blok is based in the heart of Derbyshire, where possible, the materials used are supplied by British manufacturers… from packaging to heat treatment, its all local.
Each Blok Knife comes with a Lifetime Guarantee.
Where to buy Blok Knives
Blok knives are available online
Watch Ben Edmonds make these amazing kitchen knives by hand in the workshop

---