We caught up with Elaine from In Your Dog House Gifts to find out what they do.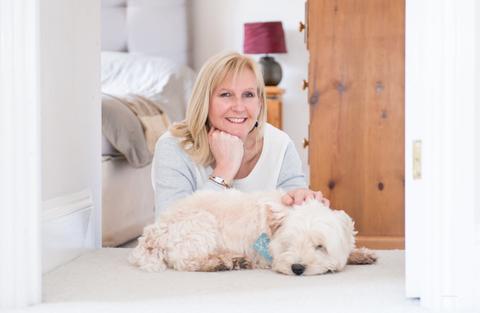 Tell me about In Your Dog House Gifts
In Your Dog House Gifts is the UK's leading marketplace for British designers of quality dog-themed products. We represent a whole array of makers and producers ranging from blacksmiths of dog-themed weathervanes, crafters of ceramics and creators of hand-drawn textiles. We are dedicated to supporting independent designers and are incredibly proud to represent such talented people.
We pride ourselves in offering a personalised service that complements our simple automated ordering process. Once your order is placed we contact you personally by email so that you have a point of contact regarding your order. We also aim to dispatch products either the same day or with 24 hours of purchase.
Lastly, we are also proud founders of the Great Dog Walk Together where we donate all our profits towards the organisation of community dog walks and finding more ways for people to enjoy the company of dogs to promote wellbeing.
Why did you set up In Your Dog House Gifts?
When you become a dog owner it provides the ideal gift opportunity for family and friends. Before you know it, you'll be in receipt of all things dog-related from homeware to kitchenware to apparel.
I created In Your Dog House Gifts with my partner in crime Rupert, the one-eared Westie. As many of us do, I wanted to buy keepsakes of my beloved Rupert but struggled to find high quality and stylish Westie products. However, in my long search, I did discover some fantastic British designers who typically sell their products in lovely gift shops tucked away in different towns across the country.
Clearly the search for these unique, high-quality dog-themed products can be very time consuming. We conducted extensive research to bring together this great community of small independent designers so that their products can be found in one place, ultimately creating a seamless shopping experience for dog lovers.
Who typically sells on your marketplace?
The majority of our designers are small independent makers who work from their homes or studios. Our designers are based in a range of areas around the UK including London, Brighton, Manchester, Somerset, Surrey and many more. Our designers put large amounts of passion, time and effort into their products with a focus on creating high quality and sustainable gifts through UK sourced materials.
Here's a little insight into three of our designers
Gingeroo
Gingeroo's Corinne Mangan who is based in Dorking in the Surrey Hills is the creator of one of our bestselling items. Gingeroo produces beautiful jute shopping bags that are high quality, sustainable and most of all they are fun! They have a bag to suit most dog lover's desires, offering a variety of over 35 different breeds.
Victoria Armstrong
Victoria Armstrong is a very popular British designer of a classic selection of ceramics, designed with the dog lover in mind. Victoria herself is a huge dog lover and has given a happy home to eighteen rescue dogs over the years. Currently, she has 2 Collie-cross and 3 Border Collie rescues who keep her on her toes and bring excitement to each day.
Sustainability, quality and support of British manufacturing are at the core of Victoria Armstrong's Collection. These unique ceramics are made in Stoke on Trent using traditional methods and the best Fine English Bone China. Her range of mugs, teapots, jugs and bowls are inspired by her passion for dogs and are designed to be both beautiful and useful.
Illustrations by Abi
Abi Purrington is an illustrator, artist and product designer from the heart of Surrey. Her collection also includes dog-themed mugs, tea towels, coasters and placemats for a wide range of breeds, as well as notebooks, notecards and cards. Each design is created in Abi's studio using dip pens, ink and watercolour which result in a quirky and bespoke range of homeware, stationery and gifts.
What types of products do you sell?
In Your Dog House Gifts is dedicated to providing you with high quality and stylish gifts. We have a range of collections for dog lovers and dogs themselves. From trusted shopping bags to beautifully crafted ceramics to trendy dog collars and matching leads, we have something to cover all of your dog-loving needs.
Products can be searched easily by dog gifts, gifts for dog lovers, breed and designer using the menu on the homepage. Each collection is further separated into product types to create ease when searching for a specific type of gift.
What are your bestselling breeds and products?
Currently, our bestselling breed is the charming little Dachshund who features on a variety of gifts including tote bags, cushions, ceramics and many others. We love Sausage, Weiner, Dachshund dogs… so many names for such a small dog.
But don't worry! Our products cover a broad range of breeds from Labradors, Terriers, Spaniels, Bulldogs and more.
Here are our bestselling products:

• Gingeroo Jute Shopping Bag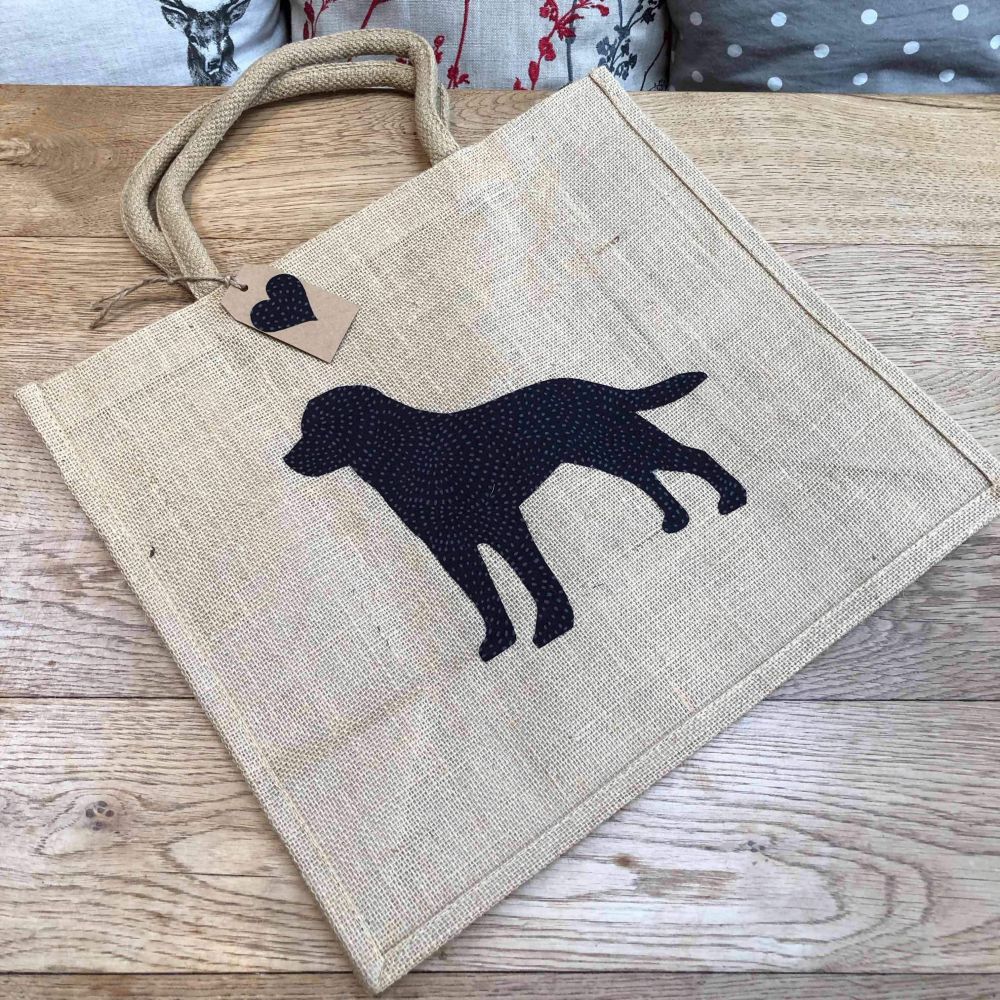 • Blue Ranchu Accessories Bag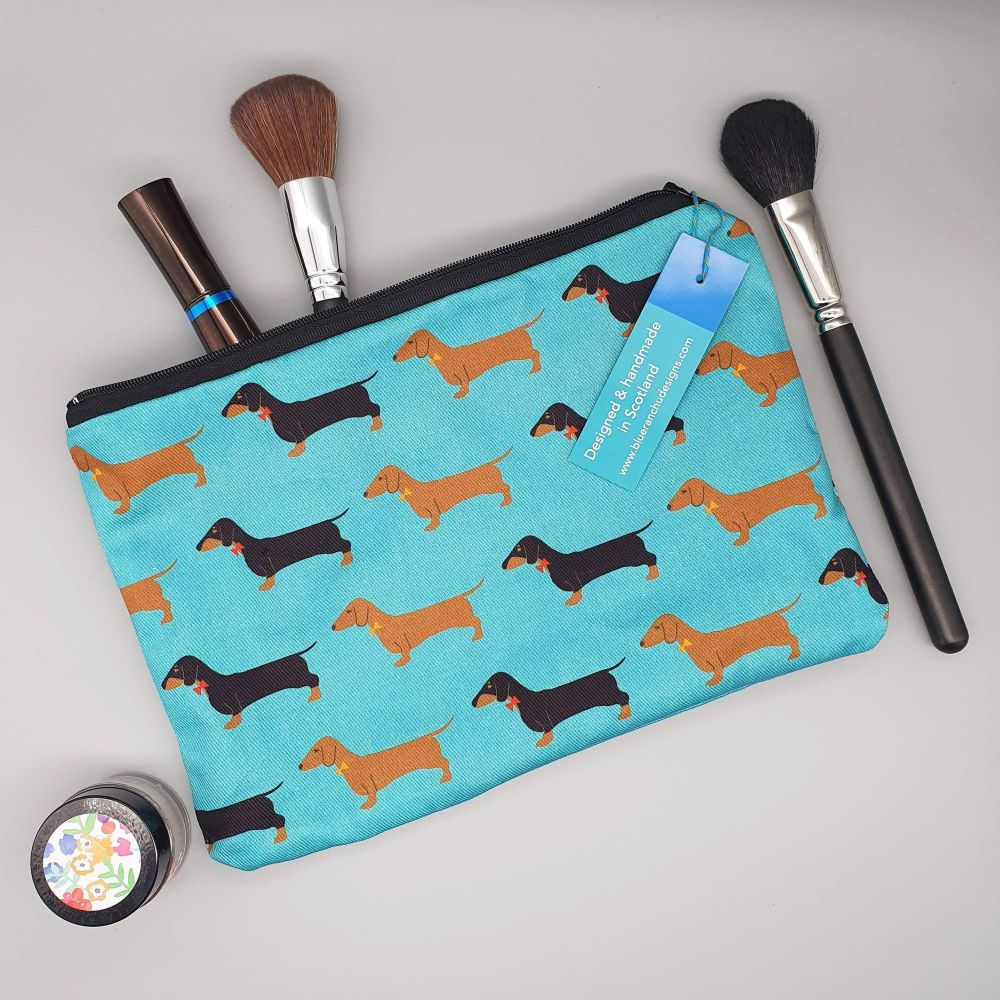 • Katy Ferrari French Bulldog Coaster and Mug Set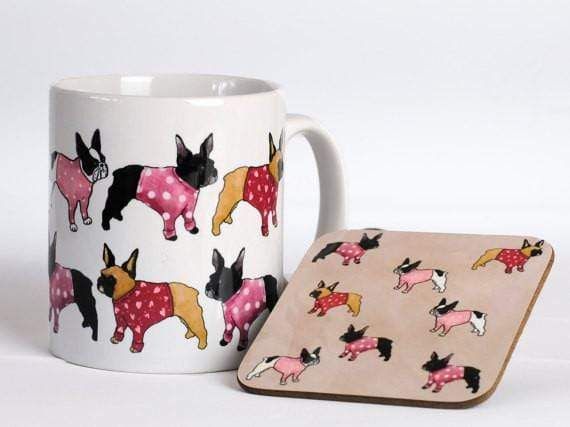 • Victoria Armstrong Labrador Themed Large Shallow Bowl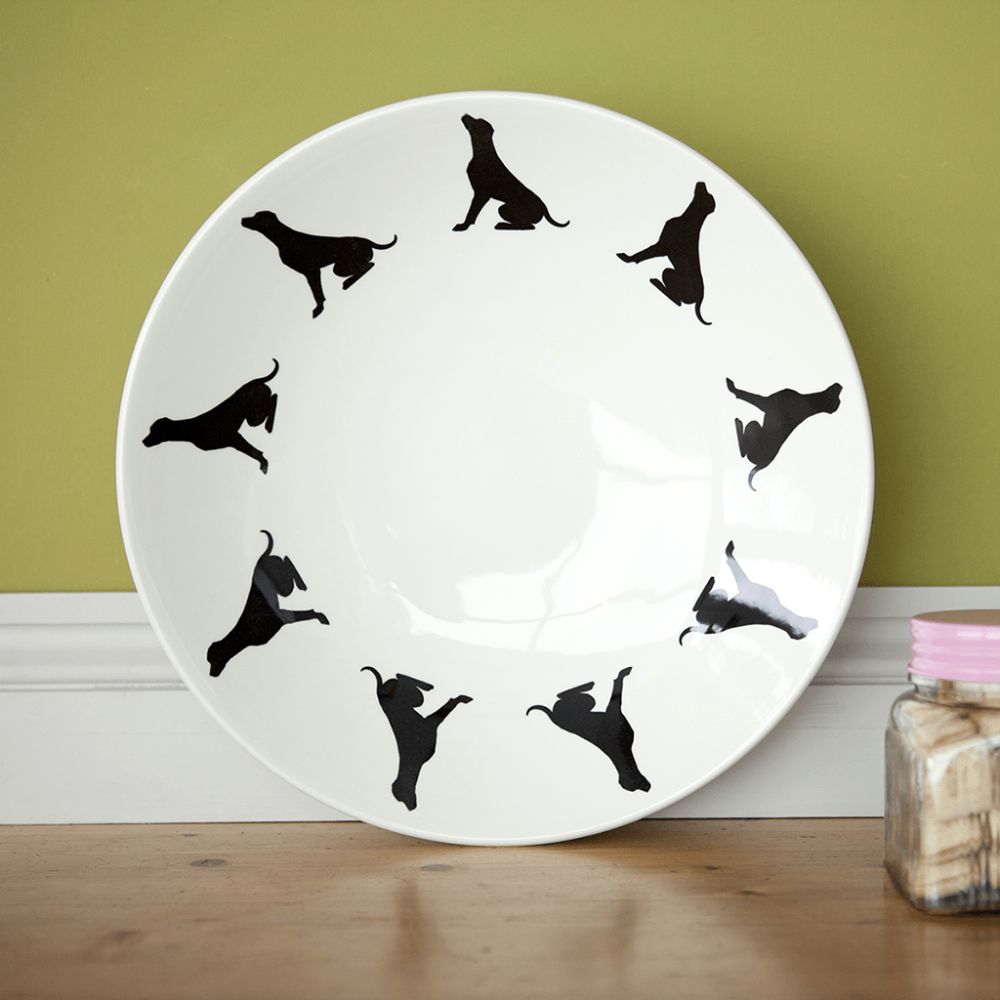 How can designers get involved?
We are always on the lookout for new designers to support and aim to continually grow the range of unique and stylish products on our marketplace. As such, we regularly search and contact designers to come on board but also encourage designers to reach out and join our wonderful community!

If you are a British designer of dog-themed products, then we want to hear from you! Simply drop us a line on any of our platforms listed below and we can provide you with further details.
What do your designers think of In Your Dog House Gifts?
What is the Great Dog Walk Together?
The aim of the #GreatDogWalkTogether campaign is to find more ways for people to enjoy the company of others to promote wellbeing. The challenge of loneliness around the UK is ever increasing therefore, we direct all of In Your Dog House Gift's profits towards supporting this initiative in the hope to make a positive impact on tackling loneliness.
The aim is to encourage people and organisations to arrange community walks, enjoy some exercise and spend time with their pooches. Because walks are better shared! We hope to get this back and running post-Covid and urge you to continue to follow government guidelines.
For now, we have created a dedicated Facebook group where you can post details of your favourite walks for others to enjoy or simply start a conversation with others who may need it.
It's easy to get involved:
Sign up

to our newsletter to receive regular updates
Join our

Great Dog Walk Together

Facebook group
Tag #GreatDogWalkTogether in your updates so we can engage with you too, share your messages, images and videos.
Why not check out some of Elaine and Rupert's favourite products at the moment.