An all-metal mechanical pencil that fits 10x more lead, made in England and built to last a lifetime.
An independent design studio founded in 2014 and based in the heart of London, we stand for an alternative to mass production and disposable culture. Everything we make is designed to be a pleasure to use, to improve with age and become a cherished item passed down through generations.
The Wingback Mechanical Pencil is robust, adventure-ready and engineered to write as far as your journey takes you. Made in England by design studio Wingback, the Mechanical Pencil comes in brass, stainless steel and with a scratch-resistant black steel tungsten carbide finish.
Available in Brass, Stainless Steel and Black Steel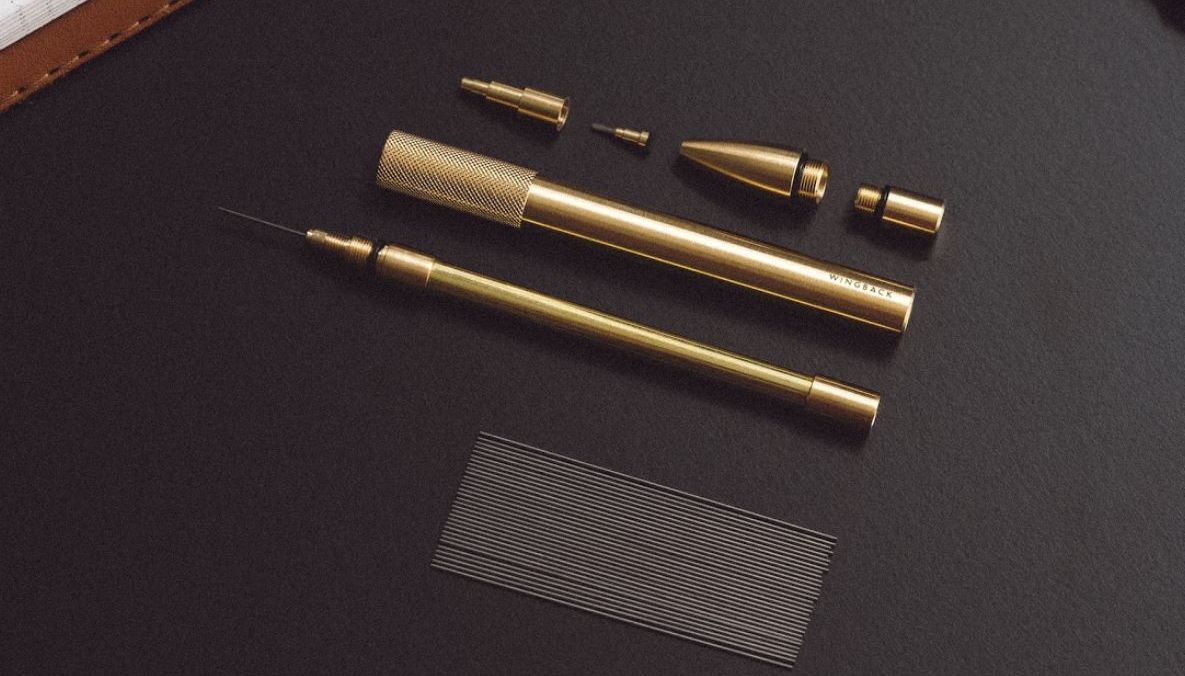 Check out the Kickstarter Campaign here
Engineering
The pencil's machined casing is custom made from start to finish and we're proud to make this product in England using trusted local suppliers.
A solid block of stainless steel or brass is CNC machined to produce incredibly precise parts which are a pleasure to use. Each one is individually inspected and tested to ensure it will withstand the test of time. Our manufacturing partner make predominantly aerospace components and have BS EN AS 9100 accreditation.
"Good design is about creating a product that fulfils a function reliably, is enjoyable to use, and then slips discreetly into the background when not required. By designing from a usability perspective and considering the whole life of the product, our aim is to create iconic designs that will last as long as you do." Alasdair, Founder
For more info about Wingback please visit www.wingback.co.uk or contact hello@wingback.co.uk