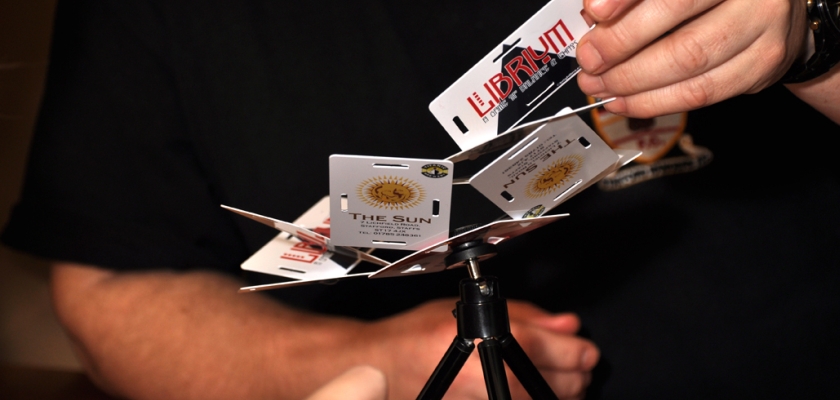 Play LIBRIUM
LIBRIUM… is a unique brandable game for two or more people from ages 14 to 100!
The game consists of a method of placing 'construction' cards on to a pivotable base that is either mounted on a tripod, magnetic base or hung from a 'hanger wire' as in the 'Pro & Pro2' versions.
The object of the game is to add the cards to each other in turn without collapsing the structure. No two games are the same and many large structures can be achieved with strategy, nerve and balance, but… the game will ultimately end in chaos!
Where to buy
Librium is available from the online shop.
---
Contact Librium Games
Visit the Librium website
Connect on Facebook | Twitter
---
Share this page