Famous Whitstable Oysters
Whitstable, a charming seaside town located on the picturesque Kent coast, has been proudly producing delicious oysters for centuries.
This historic town, with its narrow streets and colorful beach huts, has long been a favourite destination for both locals and visitors alike.
But it's not just the scenery that draws people to Whitstable, it's also the town's renowned oysters that have made it famous far and wide.
Whitstable Oysters
Today, Whitstable oysters are grown on beds with Protected Geographical Indicator (PGI) status.
Whitstable Oysters are harvested in traditional native oyster beds in Whitstable Bay.
Whitstable's oysters are known for their plump, succulent meat and subtle briny flavor.
Oyster Restaurants In Whitstable
If you are visiting Whitstable make sure you stop in at Wheelers Oyster Bar which is the town's oldest restaurant. Serving fresh fish and seafood this famous restaurant has been run by the same family since 1856. Also on the menu are cockles, whelks and eels, and fresh catch of the day.
The famous Whitstable Oyster Co. on the seafront is another great place to get half a dozen freshly shucked native oysters and a glass of wine.
Whitstable Native Oyster
Native Oysters reared on the Whitstable Oyster Company land are the only true Royal Whitstable Native Oyster.
Types of Oysters
Native Oysters
The native oyster (Ostrea Edulis) is an indigenous species with a brown shell. These should be eaten from September to April.
Rock Oysters
Cultivated European oysters (Crassostrea Gigas) are available all year round.
The name "Whitstable Oyster" is a protected food name with PGI (Protected Geographical Indication) status.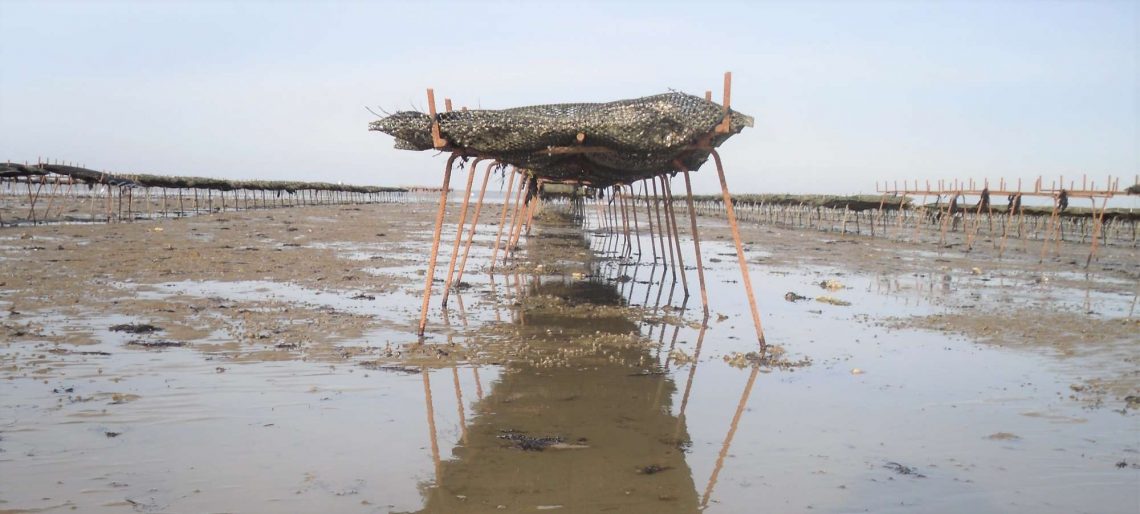 Whitstable Oyster Festival
Every year the town celebrates its local delicacy with the Whitstable Oyster Festival. The 2 day event takes place every summer.
There is entertainment, traditional celebrations and lots of oysters to eat. Wander along the beachfront and through the town. Watch the 'landing of the oysters', this ceremonial event marks the start of the festival. A celebration of the first catch 'landing' on the beach, which are then donated by the Whitstable Oyster Fishery Company, and blessed by the Lord Mayor of Canterbury!
Eating Oysters
Oysters are now available all year, however, it is best to enjoy them when the weather is colder during Autumn through early Spring.
Traditionally you should only eat oysters in months with an 'R
Where to buy Whitstable Oysters online
01.
Simply Oysters
Prices are per Oyster. Minimum order for this product is 12 Oysters.
02.
Whitstable rocks
Producing a whopping 4 million Pacific rock oysters a year – all dispatched fresh.
Enjoy with a dash of Tabasco and a squeeze of fresh lemon.
Oysters from around Britain
While Whitstable Oysters are well known there are oysters from other parts of the British isles that are just as delicious. As well as Whitstable oysters other British Oysters include Brancaster Maldon and Morecambe, which are available all year round.
Regional products from around Britain
Found a great Product Made Locally? Tell your Friends.
Pass it on
Searching for British made products?
Find regionally made products by independent businesses offering a unique range of goods. Every part of the country has it's own regional speciality and traditional crafts.